Daily announcements news and events
GROVE JUNIOR HIGH SCHOOL
Thursday, May 19, 2022
DAILY ANNOUNCEMENTS
Attention all 8th grade students. Remember, to bring your Chromebook, Charger and Device bag, tomorrow Friday May 20. You will be changed for anything that is not returned.
Attention Grove students: Do you like to sing? Do you like to perform Do you like to have fun? The chorus is for you! See Ms. Wietrecki TODAY for more information.
Remember EOY activity: Friday May 19, All white out!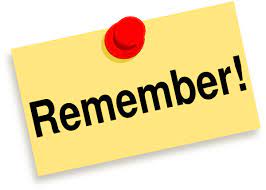 ONLINE REGISTRATION FOR OUR RETURNING STUDENTS IS NOW CLOSED. Registration for returning students and incoming students will be in person. We will need 3 documents for proof of residency. Any questions please contact the school office.
AFTER SCHOOL ACTIVITIES

8/6 Girls Soccer Game vs Holmes

Game Club

SAGA

Jazz Ensemble

Grove

Room 124

Room 103

Room 110

MAKE IT A GREAT DAY, GROVE!!!